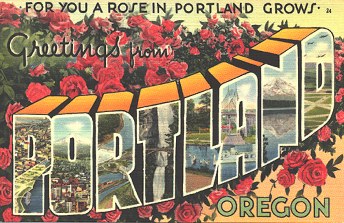 My Trip to Portland - #2
Ok, not many pics this time, but here's what I've got...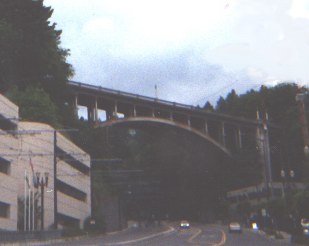 Here is a bad picture of a great bridge which serves as
kind of a gateway to a wonderful wooded park.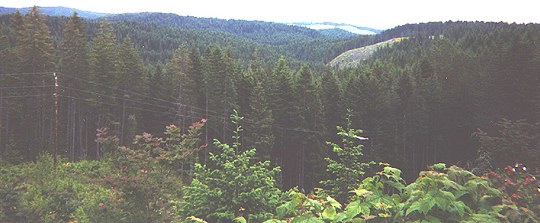 Here is a typical view of the landscape
west of Portland on our way to Cannon Beach. Note the bare hill in the middle of the picture where the forest has been clear-cut. They replant immediately after.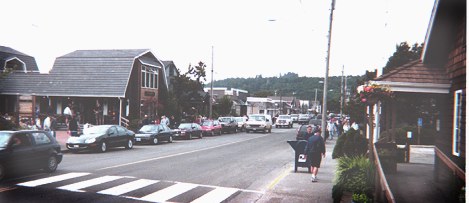 Here is the Cannon Beach commerce section. Mostly shop
after shop, and half of them art galleries. We spoiled
ourselves at a candy shop and a restaurant/brew pub.
Later, Marti splurged on some art prints!

Lovely pic of the lovely Marti at Cannon Beach. That's Haystack Rock in the background.
My version below....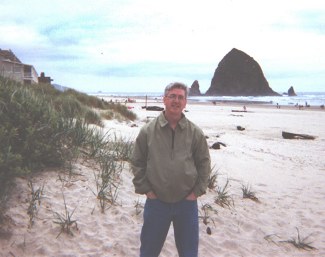 I had some pics of seagulls, but you know - when you take a picture of something then you get them developed and then you say to yourself, "what the hell was I thinking" and then you throw them away in disgust of your horrid photo talents.......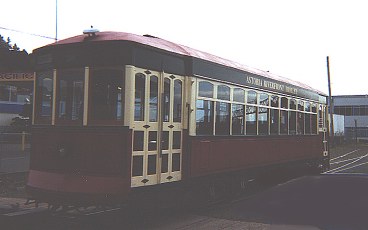 The Astoria Trolley near "The Cannery" in Astoria where
I ate the best fish I've ever had.
THE END!