T H U R S D A Y , M A Y 3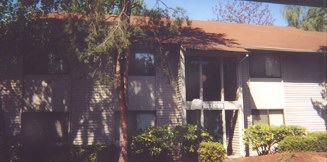 I arrive at the deluxe accommodations of one Marti B, who from the moment I arrived, was a most wonderful hostess!
F R I D A Y , M A Y 4 T H

Marti takes me to a lovely little place called Utopia, which earned it's name immediately upon tasting their omelet of eggs, avocado and blue cheese. Yum.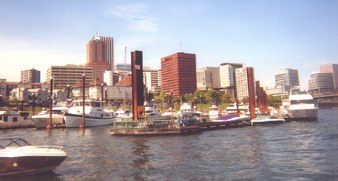 Friday afternoon, we took a walking tour of the downtown area, which I found to be refreshingly vital, vibrant, well preserved and clean. Impressive!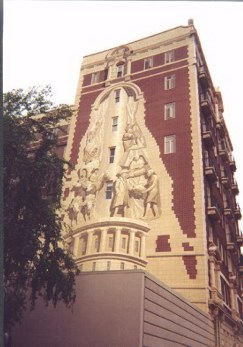 Here is one of a few building-side paintings
in downtown Portland. This one, being quite realistic- fooled my eye into thinking that there was a column up the middle of the wall. In fact the wall is flat!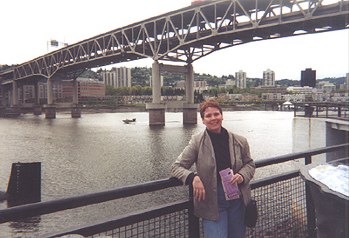 Later in the day Marti and I went to the Oregon Museum of Science & Industry (which we discovered is more for kids - but still kinda fun!). This pic was taken from the OMSI deck. That's a submarine fin in the water.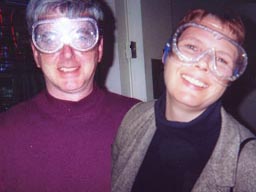 The mad scientists during their visit to the chemistry room at OMSI. We're hoping to make goggles the next big fashion thing.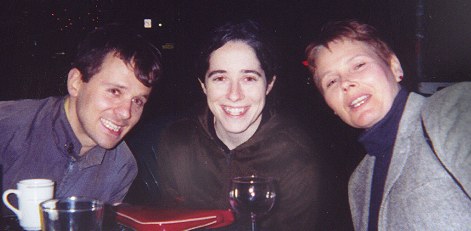 Here's a fun night at McMemnamin's Rams Head with Rob and Erin (my oh-so-cool niece) as we sipped our tasty beverages and enjoyed a cool breeze on the street. Afterwards Marti treated me to the best ravioli I've had in my life at the Jo Bar.

S A T U R D A Y M A Y 5 T H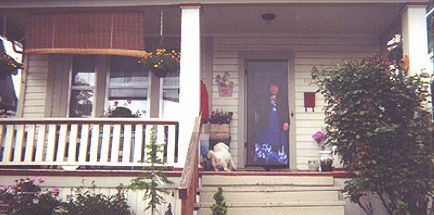 The day starts at Lisa Brown's place, where she hosted a
splendid brunch and introduced me to some of Portland's finest people.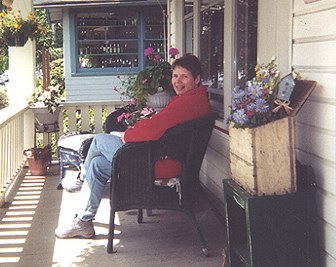 Marti on Lisa's porch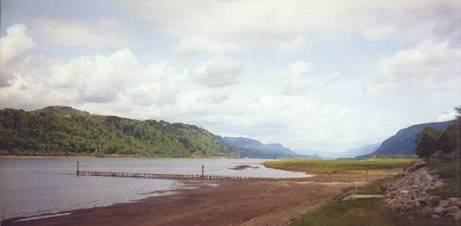 Saturday peaked with our trip to the Columbia River Gorge. Unfortunately, the
photographer put his finger over the lens during most of the best shots.
Those photos are being doctored as we speak and will appear here soon.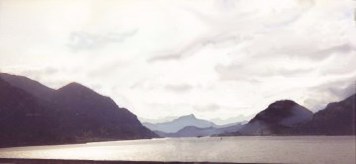 With the magic of computers and a little imagination, I was able to salvage this view of the Gorge.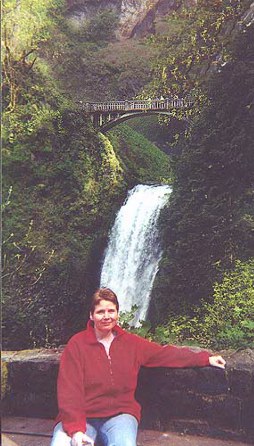 Here is Multnomah Falls, a 540 ft waterfall ,
believed to be the 4th largest in the US.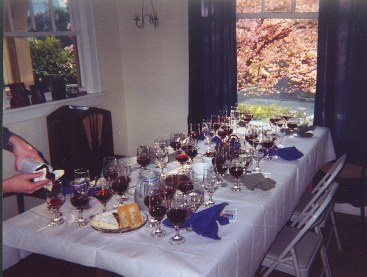 Saturday night - the wine tasting party at John and Tever's! This was a wonderful night full of fine people. The wine I picked (for $5.95) won accolades !
S U N D A Y M A Y 6 T H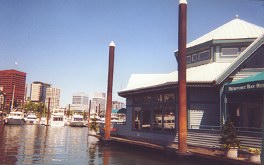 Sunday brunch at the Newport Bay restaurant, located on the Willamette river with excellent views all around....and excellent food!
The Rose Garden in Washington Park. A perfect end to a fantastic
little vacation!
The End!